Our prices
Try it for free!
Test our software for 14 days free of charge - without any obligations or commitments.
Basic
€

590
off
the DIY package for people with prior knowledge of website building
same functions as standard package
You will receive all files and MySQL dump after payment
Set-up and installation is carried out exclusively by you
no support
no setup of domain and web space
no installation
Standard
€

790
off
Website with booking system
CMS
Website
Booking system
Availability calendar
Booking management
Sortable bookings table
PDF lists for printing
Calendar import / export
iCal synchronization
Occupancy rate
Price management
Seasonal prices
Discounts
Price calculation
Search module
Availability check
Instant booking
Booking request
Online payment module
Any number of holiday rentals
Any number of pages
Design templates
Own color schemes
Multilingual
SSL encryption
Email account
Installation Domain / Webspace
Installation
Support
Premium
€

990
off
Website incl. booking system, rating and digital guest directory
same functions as standard package
Rating System
Digital guest directory
Guest information
Directions, instructions, key collection, WiFi access, ...
Easy contact
Guest feedback
enhanced guest experience
improved customer retention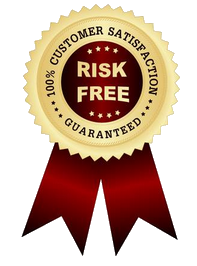 0% Risk
You only pay after completion and once you are satisfied!
You only pay after our services have been completed and when you are satisfied with our work. So there is absolutely no risk for you, this is our 100% satisfaction guarantee!
All prices are exclusive of VAT.