Why bookitya?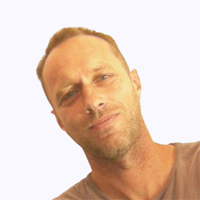 Hello, my name is Werner Brandesky, founder of bookitya [bʊkitja].
After moving from Austria to Tenerife in 2012, with decades of experience in web development in the tourism industry and as the operator of my own vacation rental portal, I became all too familiar with the challenges of the rental business.
And from there, the idea for bookitya was born.
Our vision is to provide vacation home owners with easy and affordable access to a comprehensive solution to simplify the rental business.
That is also our motto:
Let's make it easy!
A high-quality website for vacation rental owners can be a very complex and costly matter. Website, reservation system, availability calendar, synchronization of the calendar with other booking portals, price calculation, price flexibility, payment system, multilingual support, communication with customers and partners, web hosting with the right technical requirements, and suitable domain are just some of the components that need to be brought together.
This is where bookitya comes in. The system integrates all these components into an easy-to-manage interface at an unbeatable price. No extra costs, no paid plugins, no commissions, no dependence on third parties.
Simply "easy".
We are constantly working on improving and expanding the system, always adapting to new technological and industry standards.
Request free trial access now and see for yourself.
If you have any questions or need further information, please do not hesitate to contact us.
We are here to help!